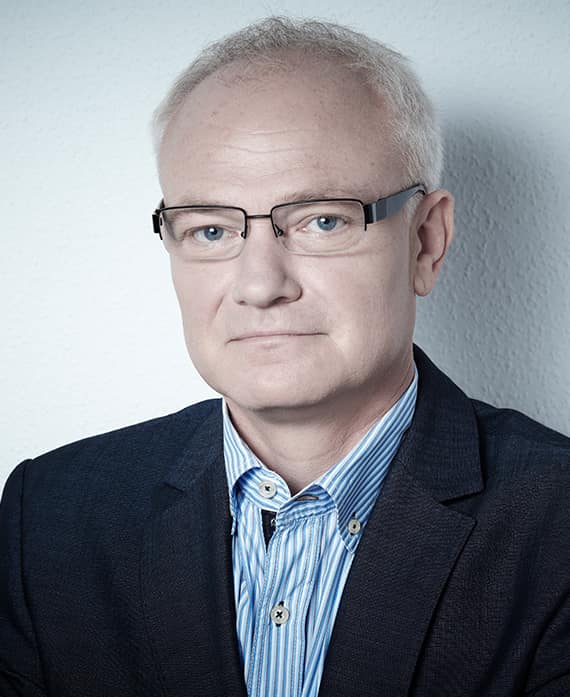 I am responsible for maintaining relations with our clients. I constantly look for a common ground that allows to build a long-term and mutually beneficial cooperation. I want to ensure 100% fulfilment of our commitments and continuous increase in understanding our clients' needs.
I decided to join Vimana, as this company allows me to put my ideas into practice. I wanted to build an organization that focuses on people, one providing the highest-quality services and products to other people—those working for our clients. It was Vimana where I met people who share the same way of thinking and mutually support one another in reaching their objectives.
What I like the best in Vimana is creating things that some people consider impossible.
PROFESSIONAL EXPERIENCE: Robert has been involved in the IT industry for over 20 years. He worked in such companies as Optimus-IC, ICL Poland, Fujistu Services, S&T Services, and Sygnity SA. He climbed up all steps of the career ladder in sales, from the position of a specialist, to the sales director. He joined Vimana in July 2013.
EDUCATION: Robert studied business at WSB-NLU, as well as finances and banking at Kraków University of Economics. He holds a MBA diploma from National-Louis University.
PERSONAL LIFE: Married, two kids. He likes oriental cuisine and travelling.