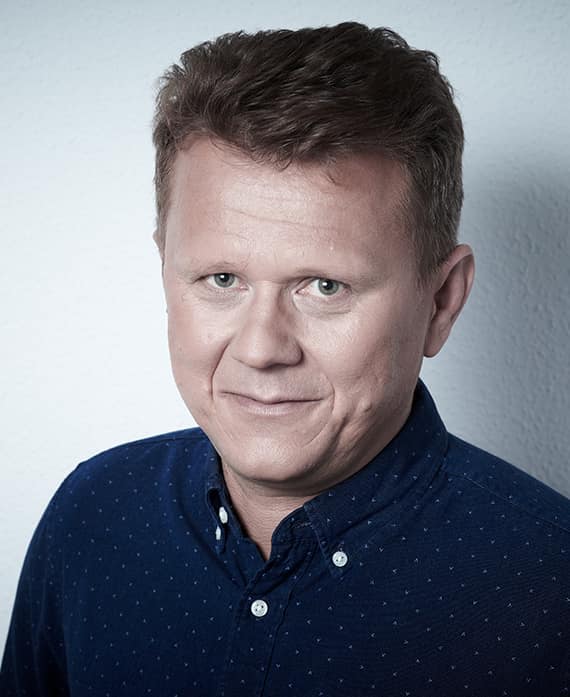 My task in Vimana is to provide innovative IT solutions, which means I have to understand key business needs of our clients, and then prepare solutions which will work smoothly and—what's especially important—will be ready on time. I like this role a lot, as it allows me to work with talented people, advanced solutions, technologies, and requires that I constantly extend my qualifications. One of the biggest pleasures in my life is seeing how clients use our solutions and are happy with them. This is when I know we have done a really good job.
I joined Vimana in order to work with interesting and experienced people, for whom providing the best solutions and services has become a passion.
PROFESSIONAL EXPERIENCE: Sławomir has 30 years of experience in providing IT solutions and services on the Polish and European market. He started his career in 1987 in Bank Spółdzielczy, where he implemented Novum IT solutions. In 1993, he continued working in Consortia on the position of a Customer Service Engineer. Then, in 1995, he started his long-term collaboration with ICL (later: Fujitsu Services and S&T Services Polska). He worked on the following positions (in this order): Customer Service Engineer L1, 2, 3, Retail Support Coordinator, Retail Service Manager, and Retail Delivery Manager.
He has been working on the position of an Application Managed Service Director in Vimana since March 2014.
EDUCATION: Sławek is a graduate of the Faculty of Economics and Management at the Lazarski University in Warsaw.
PERSONAL LIFE: A happy husband and father. He likes travelling, walks, photography, and also sport: volleyball, football, and mostly diving.