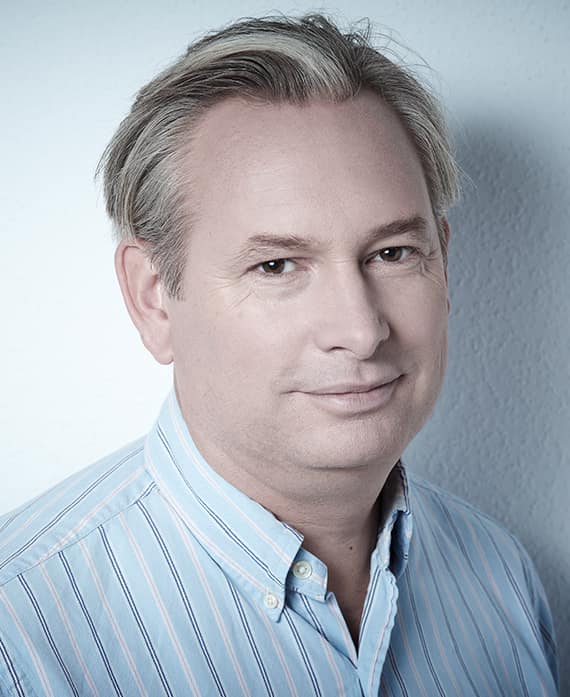 I make sure that the cooperation with Vimana is a success for both our clients and co-workers. I believe that their satisfaction brings benefits for all parties involved.
I decided to join Vimana in order to create a new type of organization. I focus on providing clients with products that support their business activity. We engage in projects which, with our solutions and services, increase the competitiveness and innovation of our clients' companies. This idea and the people I cooperate with in Vimana are my biggest motivation.
I like to work with the people I like. That is why we employ the best specialists on the market, those who fit into Vimana's concept and create added value in our services. I like meeting clients and hearing what we can do to support them in achieving success. I constantly learn how to become a part of our clients' business and work with them as partners.
PROFESSIONAL EXPERIENCE: Patrick worked in ICL LTD in Great Britain, in ICL Poland, and in Fujitsu Services in Poland on the position of a Service Director. After the company had been taken up by S&T, he was assigned to the position of a Country Manager and ran S&T Services Polska for over five years. Since 2007, he worked as CEO in ODL, a company which offers ERP solutions. He has been connected with Vimana from the beginnings of its existence, i.e. since 2011. To sum up: he has over 20 years of experience in the IT industry, in the area of solutions and services for a local and international market.
EDUCATION: Patrick is a graduate of Portsmouth University in Great Britain.
PERSONAL LIFE: Married, two kids. Interests: travelling, football, squash, a good book and good cuisine.