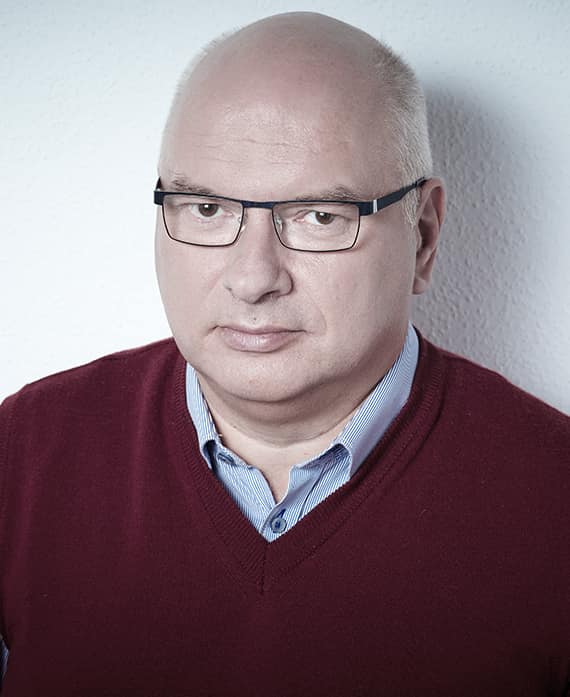 I take care that Vimana keeps its promises to the Clients, partners, and its employees. I think that behind the trade contracts, balances, protocols, and reports, there is always an individual human being. A client who put their trust in us and who counts on us and our help, or a co-worker who believes that their work will be appreciated. It is extremely important not to abuse this trust.
Several years ago, I was still following the orders of my superiors. On the one hand, it was a convenient situation that relieved me from a huge portion of responsibility. On the other hand, I would always imagine how to do these things better. I often said that if I had had the possibility, I would have done things more effectively, efficiently, and in an easier way. When we were establishing Vimana, friends told me to do things the way I imagined. Remember about your clients, remember about your co-workers, you have a free hand…
I've been working in a service for many years now. Clients usually come to us when they have a problem, so there is often stress involved. Stress can be motivating. It gives you adrenaline. I like it when, in spite of difficulties and inevitable problems, an organization works smoothly. I love this moment when I again hear a calm voice of my client, which means they are convinced that they have made a good choice.
PROFESSIONAL EXPERIENCE: He started his professional career as a University lecturer. Then, he abandoned theory to get involved into practice, first working in Bank Gdański and KSAP, then in ICL Poland, Fujitsu Services, and S&T Services. He climbed all the steps of the career ladder in a service department, from the position of a first line manager to a key contract Project Manager. Currently, he uses his over-20-year experience while working at Vimana, which he joined at the beginning of 2011.
EDUCATION: Leszek graduated from the Faculty of Mathematics at Warsaw University. He also completed post-graduate studies of "Effective IT management in an enterprise" at Warsaw School of Economics. He holds ITIL, Prince2, and Promet certificates, as well as an ISO 9001 certificate of an internal auditor.
PERSONAL LIFE: Married, two kids. He still comes back to his books on mathematical analysis, algebra, arithmetic, or philosophy, and he always gets sentimental about that. He is passionate about the history of mathematics, especially calculating machines. Leszek thinks that it will be mathematics and not technology which will push computers towards the next quality leap.